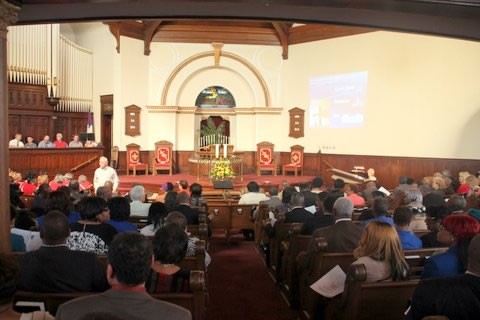 From July 26 through August 12, 2012, London, Kingdom became the most watched city on planet earth. The site of the Games of the XXX Olympiad, or the 2012 Summer Olympics, London attracted more than 10,000 athletes from more than 200 nations to compete for the opportunity to be celebrated as the best in their sporting event.
​
The 2012 Summer Olympics received world-side acclaim for its opening and closing ceremonies, organization, volunteers, British military and public enthusiasm. There were many highlights, accolades and first for this Olympics, but none outshined Michael Phelps as the most decorated Olympian of all times, and women competing in every sports category.
Our sanctified and curious imagination leads us to ask the questions, what about present day Christians? Will we have an opportunity to make into the "Bible's Hall of Fame?" The answer is a resounding yes! Hebrews 12:1 lets us know that we are running in the stadium of life, and we have a great cloud of witnesses that are watching us. Our witnesses are our fellow faith runners who have passed on the batons in this faith relay. Hebrews 12:2 elaborates and advises us on how to prepare for the Faith Games. It tells us to "lay aside every weight and sin that doth so easily beset us and to run with patience the race that is set before us." It challenges us to focus on "…Jesus, the author and finisher of our faith.
The 2012 Olympic Games are over, but as Christians, we still have a race to run. We have a course to complete. There are godly medals yet to be won. Are you training for victory? Are you poised to win the gold? Does your race represent personal goals and dreams, or are you running on behalf of the God's kingdom and the heavenly nation? In the 9th chapter of I Corinthians, the Apostle Paul states, "Know ye not that they which run in a race run all, but one receivedth the prize? So run, that you may obtain. And every man that striveth for the mastery is temperate in all things. Now they do it to obtain a corruptible crown; but we an incorruptible."