Church History
"Remembering Our History"
Zion Baptist Church, among the oldest of the African-American congregations in Portsmouth, was organized in 1865, some two years after the Emancipation Proclamation freeing the slaves was signed by President Lincoln. The original pioneers, numbering 318, having known a basement form of worship, were amicably granted a letter of separation from the White mother church, Court Street Baptist.

Rev. E. G. Corprew was the first Pastor, and directed the course of Zion until 1880. He kept Church records in his own handwriting, and he was greatly admired as the "Founder of Zion Baptist Church."

In 1881 Dr. John M. Armistead became Zion's second Pastor. He was known as a builder and organizer. He served as Pastor of Zion for more than forty years, amassing the longest tenure of any of Zion's pastor's. More than 750 people were converted and baptized during his tenure.
Help Us Impact the Community
We exist to reach people far from God and lead them to an authentic relationship with Jesus.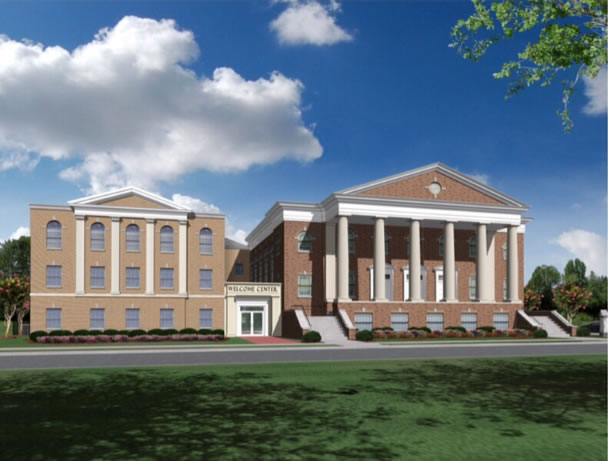 Rev. E. E. Smith was unanimously elected as Zion's third Pastor in 1925. He is remembered for his pulpit oratory. Some 600 members joined Zion under his leadership.

Dr. U.G. Wilson succeeded Rev. Smith and served admirably during the depression years. He gave the Church its motto, "Ever Onward." He directed the remodeling of the organ, increased contributions to missions and education, and initiated both the Wednesday mid-day prayer and "Children's Call."

Rev. H. Edward Whitaker was installed as Zion's fifth Pastor in 1963. He was an administrator of new visions. Under his leadership, Zion engaged in a colossal renovation program. Our Educational Building was acquired under his leadership.
Help Us Impact the Community
We exist to reach people far from God and lead them to an authentic relationship with Jesus.
Rev. Walter L. Parrish, II, served briefly as Zion's sixth Pastor. Known as the "Singing Pastor," Rev. Parrish spearheaded the publishing of Zion's first Church Pictorial Directory. The meditation hymn, "God Bless You and Keep You" was also introduced while he was Pastor.
In January 1973, the Dr. G. Daniel Jones became the seventh Pastor of Zion. The Church purchased its first van, and the Sanctuary was remodeled along with the Educational Building. The wheel-elevator, the air-conditioning, and the colorful red carpet were installed under his directorship. Additional land for parking was also purchased.

Rev. Joseph L. Roberts became Zion's eighth Pastor in 1983. Under his leadership, the annual Holy week Revival was instituted, and the "Drop-in Center" was initiated. Technology was added to the office. The Extra Effort Zionites "TEEZ" Program helped to liquidate the mortgage.

In 1997, Pastor J. Michael arrived at Zion Baptist Church, and was a fervent deliverer of the Word,consistently proclaimed the message of our risen SaviorSaviour, steering Zion "Even Onward." Under the dynamic leadership of Rev. J. Michael Little, our ninth Pastor, Zion Baptist Church dedicated its newly remodeled addition and named it the Visions Community Services Center.

On May 31, 2009, Zion installed its 10th Pastor, Dr. Kelvin E. Turner. Pastor Turner is a dynamic preacher, teacher, administrator and visionary. Under his leadership, we are well poised to make an impact on the lives of people in the Portsmouth and surrounding communities.After being without a church home for (4) years, in 2011, the church purchased a multi-million dollar facility, the former Parkview Baptist Church on Hatton Street and Crawford Parkway in Portsmouth, Va.
In August 2014, the church also completed a multi-million renovation to the Church's Christian Education Wing, along with the addition of a new Welcome Center.