Drop-In Ministry
How Zion is doing Our Part through our "ZBC DROP-IN" Ministry
Zion Baptist Church in partnership with Ebenezer Baptist Church of Portsmouth, Virginia, continues to offer a prepared "hot breakfast" to the homeless community and those hungry.

We also offer spiritual nourishment, in the form of prayers, sermonettes and testimonies for the homeless on a weekly basis, 3 days a week; held on Tuesday, Friday and Saturday's from 7:00 a.m. until 8:00 am. at the H.W. Whitaker Educational Building, located at 528, Green St. Portsmouth, VA 23704 in the downtown area of the City. We Feed the "Homeless and the Hungry". No one is turned away in need of something eat.
THE BIG PICTURE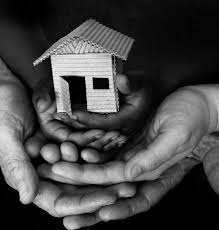 The number of people who are homeless, defined as those sleeping outside and in homeless assistance programs, continues to decrease despite the fact that housing situations for low-income populations continue to be poor. This is probably in part because targeted federal funding to address homelessness is at its highest level in history: $4.5 billion in fiscal year 2015 for a variety of programs spanning HUD, VA, the U.S. Department of Health and Human Services, and the U.S. Department of Education.

While circumstances can vary, the main reason people experience homelessness is because they cannot find housing they can afford. It is the scarcity of affordable housing in the United States, particularly in more urban areas where homelessness is more prevalent, that is behind their inability to acquire or maintain housing.

By the numbers: (taken from Dept. of Housing and Urban Development – 2015)
In January 2015, 564,708 people were homeless on a given night in the United States.

Of that number, 206,286 were people in families, and 358,422 were individuals.

About 15 percent of the homeless populations - 83,170 - are considered "chronically homeless" individuals.

About 2 percent - 13,105 - are considered "chronically homeless" people in families.


About 8 percent of homeless people- 47,725 - are veterans.
For More Information About Drop-In Ministry
Call the Church OFFICE at 757.397.1671 - TEXT the church at 877.443.1671.
Also email us @ This email address is being protected from spambots. You need JavaScript enabled to view it.
Help Us Impact the Community
We exist to reach people far from God and lead them to an authentic relationship with Jesus.
online Donation
In Other Outreach
The ZBC Drop-In Ministry periodically collaborates with the Portsmouth Volunteers for the Homeless (PVH) in providing overnight Shelter services at the Whitaker Education Building on some occasions. Shelter is provided for both Men and Women. Volunteers from the church volunteer to chaperone the weeklong assignment. Zion has also partnered with Green Acres Church of Portsmouth, in providing dinner for the homeless community. We also offer special holiday services with an annual Breakfast event to the homeless through the volunteer help and love of church members, local volunteers and businesses making donations to the ministry.
Help Us Impact the Community
We exist to reach people far from God and lead them to an authentic relationship with Jesus.
online Donation
More Information
For more Information about our services, and how you can help or donate to this vitally important ministry, please contact our church at phone#: 877.443.1671 or email the church office at: This email address is being protected from spambots. You need JavaScript enabled to view it..